Blog
Blog
Why are cryptopayment transfer fees beneficial to business owners?
Back
Initially, it was thought that digital assets would replace fiat money as a more convenient and beneficial payment method for both parties. Since early 2021, the crypto industry has experienced explosive growth for several reasons at once. Some merchants understand the true potential of this trend, while others simply want to follow the trend. However, digital currencies continue to be widely used by companies around the world.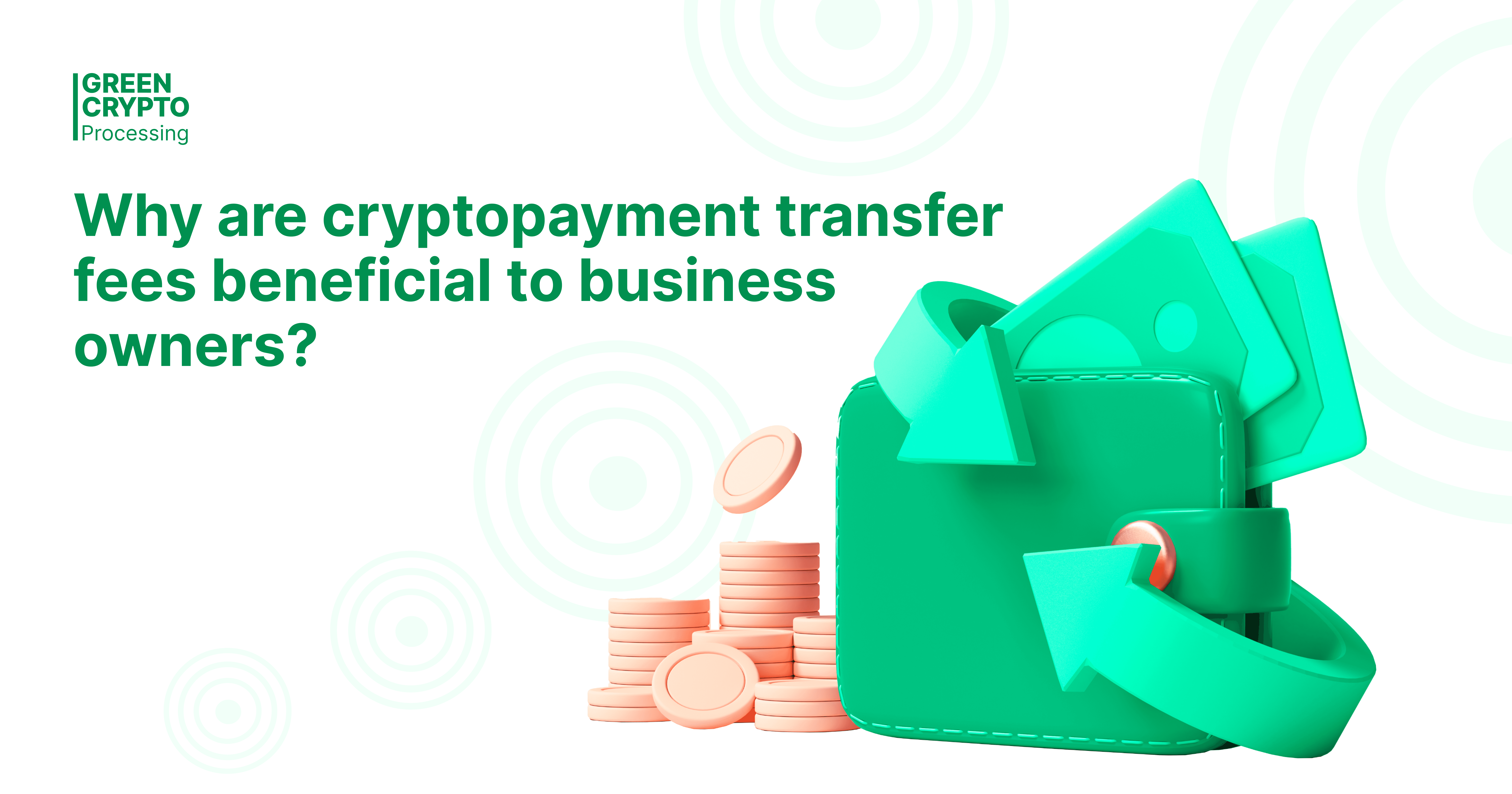 What makes them so attractive?
There are no third parties. Merchants make sure that the procedure is simple, convenient and legal. Businesses find a solution in the form of cryptocurrency payment gateways that process all cryptocurrency transactions. Of course, the providers do not offer these services for free: a fee is charged depending on each specific processor.
 
Low fees. Compared to the fees charged by debit or credit cards, cryptopayments do not suffer because of the conversion of one currency to another. So, for all possible transfer activity, debit or credit card fees can go as high as 3.80%, which is quite a lot.
 
There is no limit to the amount of the transfer. When transferring money using credit and debit cards, customers cannot send unlimited amounts. Limits vary from country to country and usually range from $10,000 to $50,000. As far as the crypto market is concerned, there are no restrictions. Commissions are minimal, especially for large transactions. 
The benefits of cryptocurrency payments are clear, and many companies are already part of this trend. However, every merchant needs a reliable payment provider. 
With Green Crypto Processing you can find the perfect rate to suit your business, or combine them depending on the size of the payments you receive!