Blog
Blog
From a private island to a cup of coffee: what can you buy with cryptocurrency?
Back
Consumers' willingness to pay with bitcoins and other cryptocurrencies continues to grow. According to research, 40% of customers are already using digital assets to buy goods and services.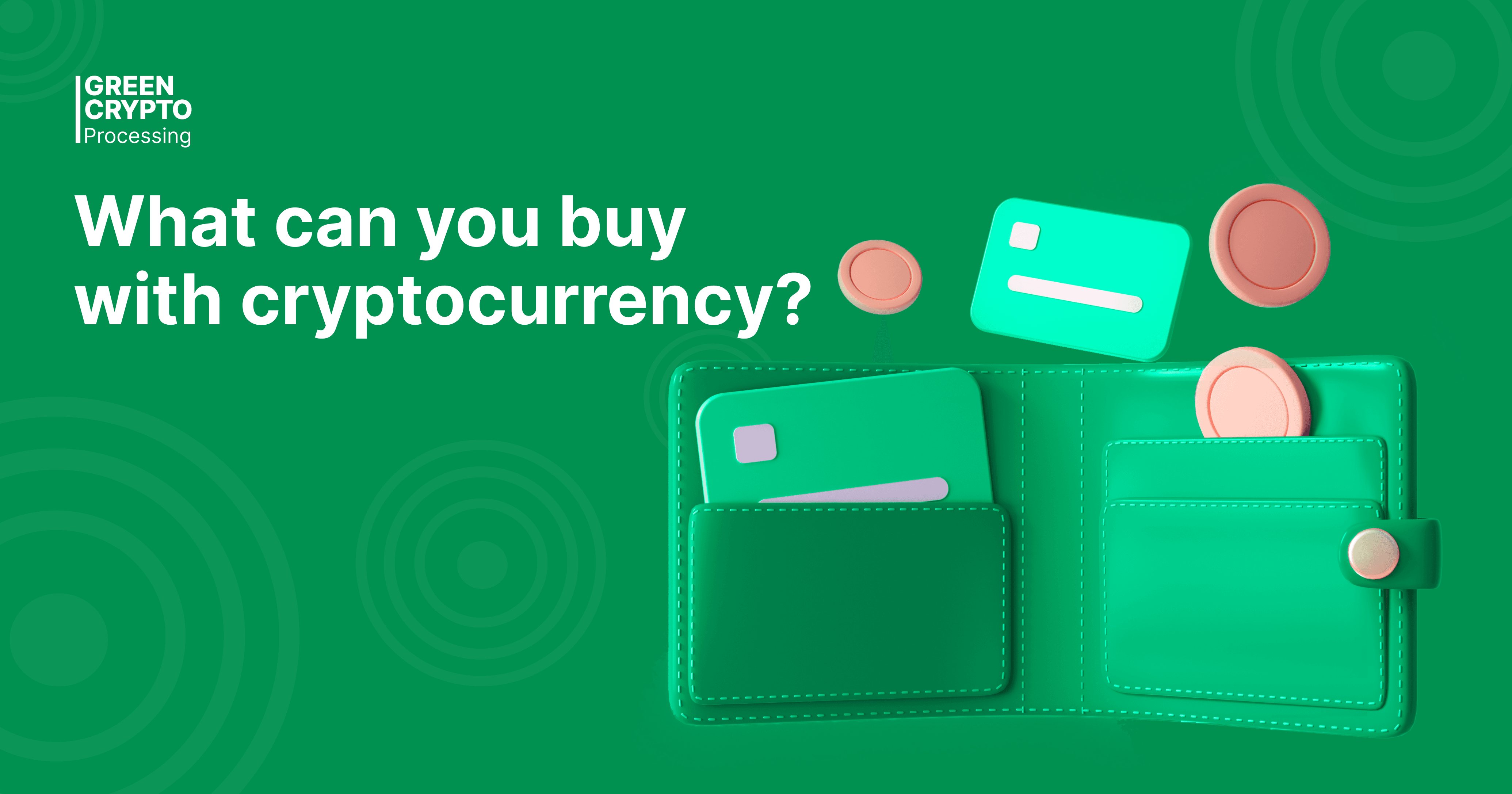 The travel, media, and automotive industries are gradually responding to customer demand, while e-commerce companies are already actively accepting cryptocurrency as a means of payment. We will cover a few options on what to spend bitcoins on.
Food products
Digital currencies are so rapidly and firmly integrated into today's world that paying for a cup of coffee or lunch with bitcoin is no longer a fantasy. Dozens of major cafe and restaurant chains are offering their customers the chance to forgo the use of cash and use cryptocurrency as a payment method, especially with the rise in popularity of food delivery services.
IT product/Web service
Companies that provide IT products and web services are quicker than others to adopt cryptopayments. So you can use bitcoin to buy subscriptions to VPNs, software, and other digital products without any problem.
Other goods and services
Companies and services from various industries have announced their support for cryptocurrency payments. Many well-known clothing and accessory retailers, furniture and home improvement shops, and electronics retailers now accept bitcoin as a payment method.
In addition, you can easily purchase a gift certificate for yourself or anyone else using the cryptocurrency of your choice. The number of brands accepting cryptocurrency gift cards is huge, which will meet all your needs, especially during the holiday and sale seasons.
Gaming content
Remember the days when you had to go to the shop to buy new games? These days, most gamers shop online. The video game industry is growing rapidly, and more and more platforms are accepting bitcoin as a payment method. In addition, you can make in-game purchases using the digital currency as well.
Travelling
One of the many areas experiencing the greatest consumer demand for the adoption of crypto-payments is tourism. More and more travel sites are accepting bitcoin payments. You can pay for airfare, book accommodations (both at resorts and in private apartments), and, of course, book your trip using cryptocurrency.
Charity
Numerous charities and NGOs have also begun to accept cryptocurrency as a form of donation. And even if the organization does not accept digital assets directly, you can always use the services of foundations that distribute donations to various types of charities.
Jewelry, watches and luxury goods
Companies that offer their customers luxury goods, including exclusive clothing, expensive watches and jewelry, have also realized the value of cryptocurrencies and have started accepting bitcoin as a form of payment. As a customer using digital assets, not only can you buy luxury goods for yourself, but you can also buy gift vouchers from boutiques for your friends and family.
What's more, the ability to pay with cryptocurrency opens up the widest prospects for art collectors: you can buy both physical paintings by emerging and professional artists as well as NFT-art.
Vehicle
Some players in the automotive industry, from used car dealers to luxury car dealers, already accept bitcoin payments. This will allow you to purchase a vehicle, car parts and other related products in the blink of an eye.
However, cars are not the only type of vehicle that can be purchased with cryptocurrency. Private jets and yachts are also available to Bitcoin users.
Property
The ability to buy a flat or house for 1 BTC is part of the everyday reality in a number of major cities. Using cryptocurrency as a means of payment opens up limitless possibilities in real estate, right down to the right to rent a private island in the Pacific Ocean.
Why have companies started accepting cryptocurrency as a payment method?
Companies have started to actively accept bitcoin and other cryptocurrencies for their goods and services. This is due to growing consumer demand, as cryptocurrency owners increasingly use their digital assets as a daily method of payment.
Businesses have also seen other benefits and opportunities offered by bitcoin, including low cryptocurrency transfer fees, extremely fast transaction speeds and the growing availability of bitcoin as it enters the global marketplace.
Using cryptocurrency as a payment method, just like a credit card, allows you to buy whatever you need. This market is growing rapidly, so it's important for businesses to keep up with the times and incorporate cryptopayments. With Green Crypto Pay, any online business can easily enable cryptopayments and become part of the global economy.