Blog
Blog
Why switch to crypto payments right now?
Back
If you've already thought about integrating BTC payments into your business, now is the perfect time. Cryptocurrency offers untold advantages over fiat. More and more companies are moving into crypto payments, and cryptocurrencies have a total market capitalization of about $248 billion.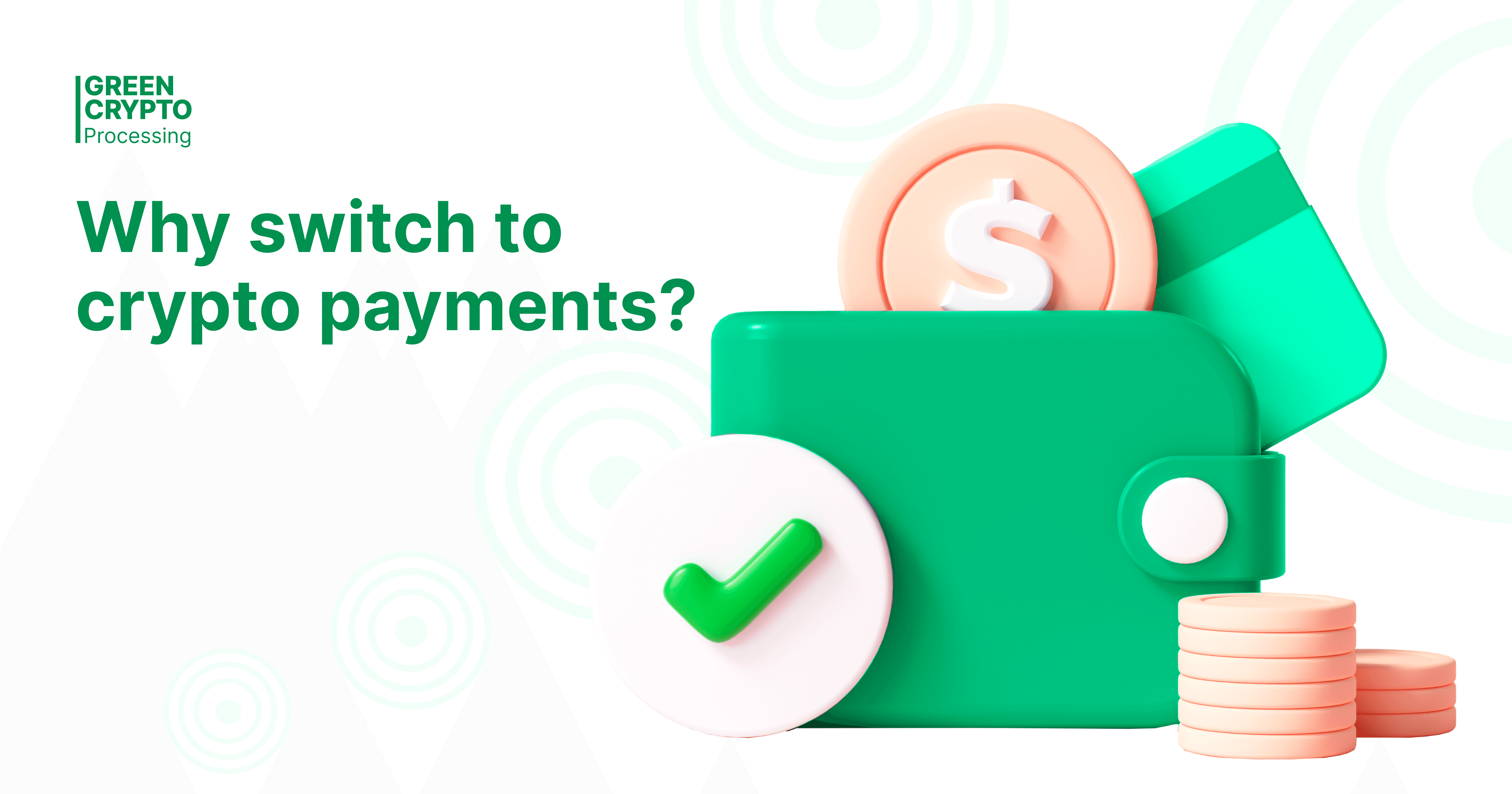 Bitcoin is the future of payments. Here are 4 key reasons to switch to cryptocurrency processing.
New customers. More and more people prefer to pay for goods and services in cryptocurrency. By connecting to crypto processing, you have an opportunity to get into this fast-growing market. Without a doubt, you gain advantages over your competitors in the market who do not accept cryptocurrencies.
 
Pay worldwide. Make payments from anywhere in the world, whether you're a large corporation or a small online store. Since the cryptocurrency is decentralized, you avoid the costs associated with unnecessary conversion fees.
 
Low fees. If a business uses credit card payments, they usually charge a 2% to 5% fee. With cryptocurrency, your payment will be routed from the buyer to the merchant, reducing unexpected charges. Cryptocurrency fees are usually between 0% and 1%. 
 
Privacy. Credit cards are a target for fraudsters. With cryptocurrency payments, your business no longer has to share personal information, and payments are made anonymously. 
 
The key priority of Green Crypto Processing is to provide a merchant-oriented service that allows you to customize the payment system to the specific needs of users and adapt to any business case.