Blog
Blog
Which companies added crypto payments?
Back
At the end of Q3 2021, it was confirmed that the total number of companies that accept cryptocurrency payments had reached 23,600. Overall, this figure has increased by 277% compared to 2020. This proves that a growing number of small, medium and large businesses have joined the growing trend towards cryptocurrency payments.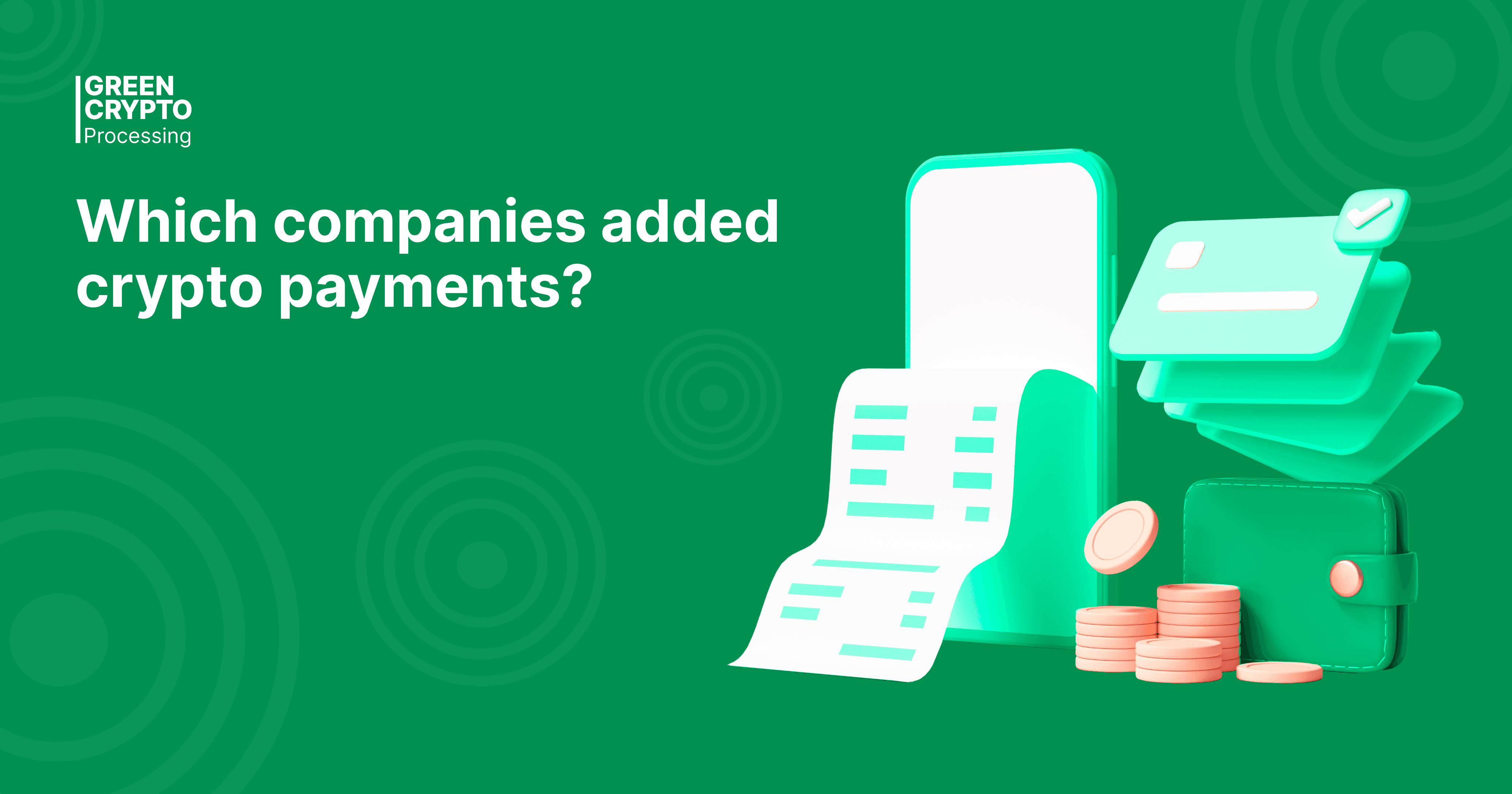 Merchants who accepted digital currencies earned $9.4 billion in 2020. On average, they each earned about $550,000 in bitcoins and other popular digital assets. Since then, the cryptocurrency market has risen 1107%, which has helped long-term investors not only maintain but also multiply their income. 
 
Companies that have added crypto payments
Not only small and medium-sized businesses, but also many of the largest corporations have begun to follow the trend towards paying in digital assets:
 
Tesla. Elon Musk has been a major headliner in crypto news for months. Tesla officially began accepting cryptocurrency payments in April 2021. Currently, owners can only purchase electric cars for one cryptocurrency, BTC.
 
Pavilions Hotels & Resorts. The company, which owns numerous hotels in 14 countries, has also added the ability to pay with digital assets. Unlike Tesla, the company accepts payment in 40 cryptocurrencies. 
 
Xiaomi. A world-renowned consumer electronics manufacturer has opened up crypto payments to its Portuguese customers.
 
AMC. A major cinema chain has added BTC payments. The giant is now thinking of ways to pay in several other digital currencies. 
 
Magnum. A major real estate company in New York has also started accepting crypto payments.

There is no doubt that crypto payments have become a real boon for small and medium-sized businesses. In the US, some 36% of SMEs have already added the cryptocurrency payment option, and they have done well. Together with the new payment method, they have increased their audience by more than 300 million customers. 

If you too would like to widen your audience and join the circle of successful crypto payment companies - join Green Crypto Processing!