Blog
Blog
Order ID — a parameter to simplify product identification and statistics management
Back
We have upgraded GCP and introduced another option which will greatly simplify the processing of your orders.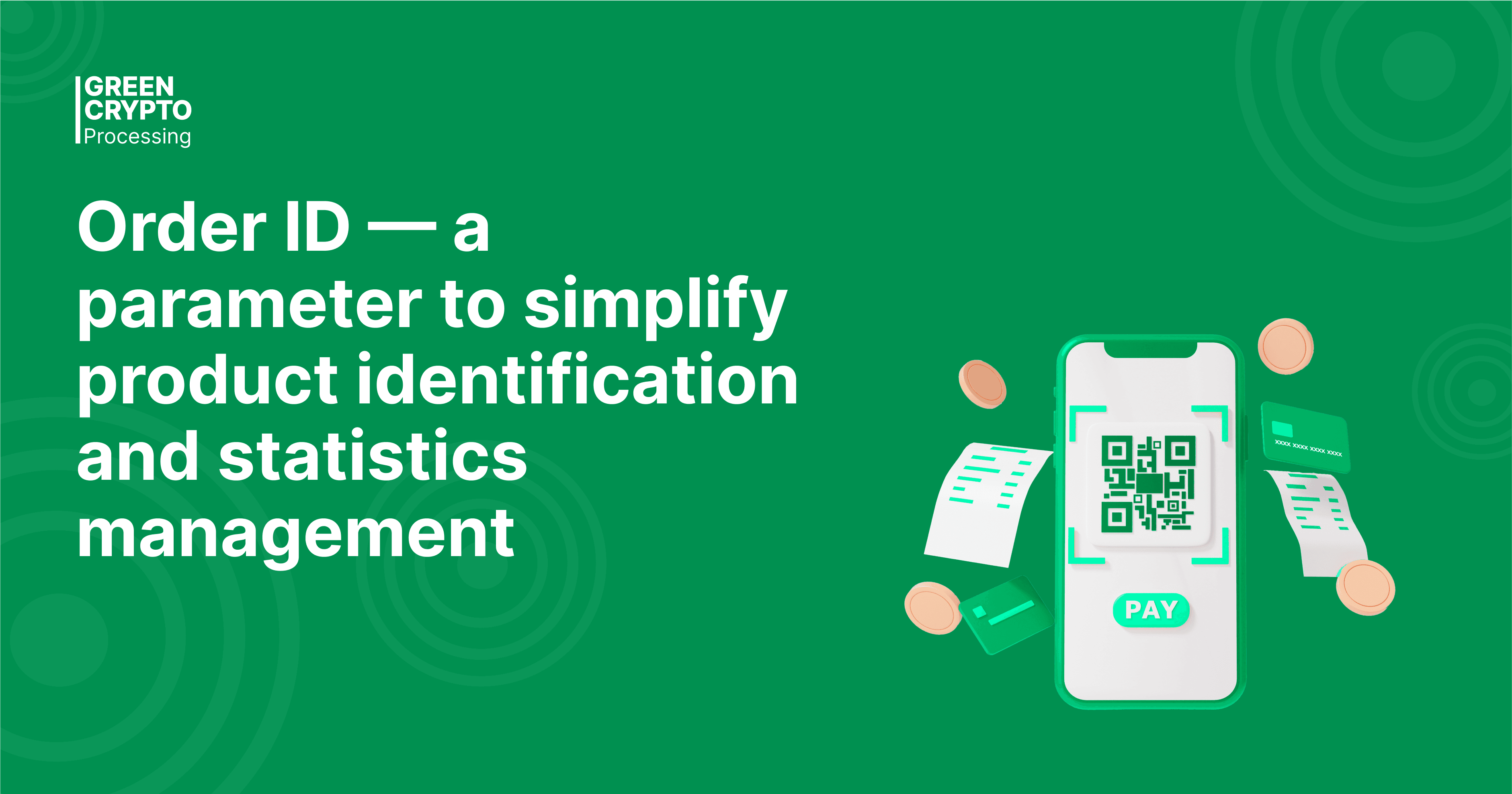 This parameter is called order_id. It allows you to assign an identification number to your order (or to the product) that your client purchased, and then get a wallet address for paying for products by the customer, as you usually do in GCP.
 
This option allows to: 
quickly identify your order with the wallet address that GCP generates and to which the payment is eventually received;

easily maintain bookkeeping and internal reporting, where every item id corresponds to its wallet address.
Compare, if before you had to use the merchant_id (see "Flexible statistics in your account") when you wanted to identify items, now you can do it easier and simpler with the order_id, without changing the merchant_id or with using it for more general categories of items. 
 
Therefore, there are 2 parameters in GCP: 
merchant_id which is a high-level identifier;

order_id which is a low-level identifier.


 
So, order_id can be used for any item to be paid for, and merchant_id can be used for a category of items within which each has its own order_id. You can make it even simpler: the initial digits of the order_id will already have a category attached to it, e.g. "sporting goods" (in that case the merchant_id is not needed). Do it the way you like.
Also, previously, if you wanted to distinguish between products, you had to request the merchant_id, and only then (specifying the merchant_id) — to request the payment address. Now order_id is specified immediately in the request for payment address. Setup has become easier and more user-friendly!
Cases of using order_id
You may use:
1. order_id only — identifying any order for which a payment is received;
2. order_id + merchant_id — where merchant_id is the name of the product group and order_id is any product in the group;
3. Advanced order_id — which already contains the category to which it belongs as well as other features of the product. For example, the product category is contained in the first 4 characters of the order_id, and the next 4 characters contain other features of the item (colour, size, country of origin, etc.).
Let's take an example of a complex business with:
many groups and subgroups of products;

many customers and, consequently, payments;
and preferably using order_id pro (advanced) + merchant_id.
Case 1
We have several online casinos operating under different brands. Within each of them: different games, modes, users and, consequently, payments. To identify the payments, we can do the following: 
Level 1. merchant_id –> business name — Casino X
Level 2. order_id –> game mode — Double game (+ the number of the player, for example, depositing in this game)
Then it would be an advanced order_id, including both game mode and player.
Case 2
Let's go down a level lower (e.g. if we are inside the same site and there is no need to distinguish transactions from other businesses). 
Let's denote the game mode as merchant_id and the player number as order_id. This will be a simple order_id identifying the player only:
Level 1. merchant_id –> game mode — Baccarat
Level 2. order_id –> player number (+ his additional characteristics, e.g. what he bet on)